<![CDATA[Online tools are available that will let you control your kids' access to adult material and help protect them from Internet predators. No option is going to guarantee that they'll be kept away from 100% of the risks on the Internet. So it's important to be aware of your kids' computer activities and educate them about online risks. Many Internet service providers (ISPs) provide parent-control options to block certain material from coming into a computer. You can also get software that helps block access to certain sites based on a "bad site" list that your ISP creates. Filtering programs can block sites from coming in and restrict personal information from being sent online. Other programs can monitor and track online activity. Also, make sure your kids create a screen name to protect their real identity.
OpenDNS
Your kids are home for the summer, so it is important to make sure your home network is secure. The video below offers step-by-step instructions for setting up
OpenDNS
filtering software on your home network router.
Protecting Your Home Network with OpenDNS
from
Route1520
on
Vimeo
.
Covenant Eyes
Covenant Eyes' Internet Accountability software monitors how the Internet is used and sends a report to a pre-selected individual, such as a friend, parent or mentor. Their Internet Filtering software allows you to set time limits and block websites with parental controls that can be customized for gender and age.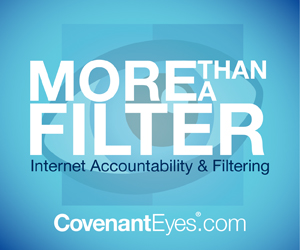 Other Great Resources
Here is a list of other great resources that can provide assistance as you seek to protect the safety of your child online:
www.opendns.com
www.google.com/familysafety
www.netsmartz.org
www.internetsafety101.org
www.lingo2word.com
www.spectorsoft.com
www.mymobilewatchdog.com
www.mobile-spy.com
]]>